The majority of respondents in a survey conducted by Russian independent pollster Levada Center opposed the proposal to rename Bolshoi Moskvoretsky Bridge after murdered opposition figure Boris Nemtsov. 
After the murder, an unofficial memorial was set up on the bridge, which was where Nemtsov was shot last February, with people regularly bringing flowers, candles and posters to pay their respects to the slain activist.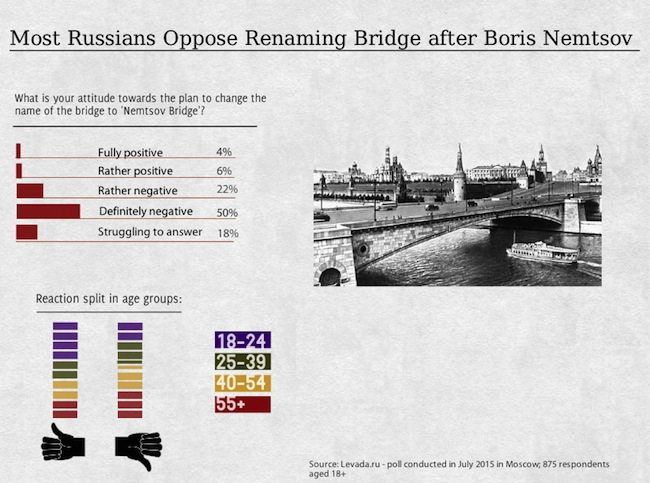 According to the center, 50 percent of Russians polled said they were strongly against the proposal, while 22 percent opposed it in part. Only 4 percent fully supported the initiative.
As previously reported by The Moscow Times, a proposal to set up a memorial on the bridge submitted by Nemtsov's party RPR-PARNAS, was rejected by the Moscow City Duma earlier in July.