A trend to adopt pets from shelters appeared in Europe and the USA long ago. Jennifer Aniston, Ryan Gosling, Orlando Bloom, Bradley Cooper, Olivia Wildу and many other celebrities all got their pets from shelters. They were soon followed by other less famous animal lovers.
In Russia, a favorable image of shelter dogs and cats is gradually gaining popularity. Not so long ago, Boomstarter, a crowd funding platform, was used to launch a project to raise funding necessary to carry out a show for dogs from 40 Moscow shelters —  https://boomstarter.ru/projects/318990/each_dog_needs_a_home. The organizers believe that the dog show event would not only find new loving homes for the dogs on show, but also help establish a culture of adopting pets from shelters. Therefore, much effort is going towards the organization of the event and PR. For example, the show will include additional features to generate extra attention, such as an exhibition of pictures by famous photographers and a flash mob. Special show presenters will be invited and several Russian celebrities may also attend.
Everyone supporting the show via Boomstarter will receive stylish presents that include pictures by Andrey Tarusov, a famous illustrator. The presents will be delivered free of charge across Russia.
In order to make this event a huge success, we need your help! We are seeking donations from you to help find happy homes for these wonderful dogs. In return for your generous help, we will give you a gift to say thanks and show you care.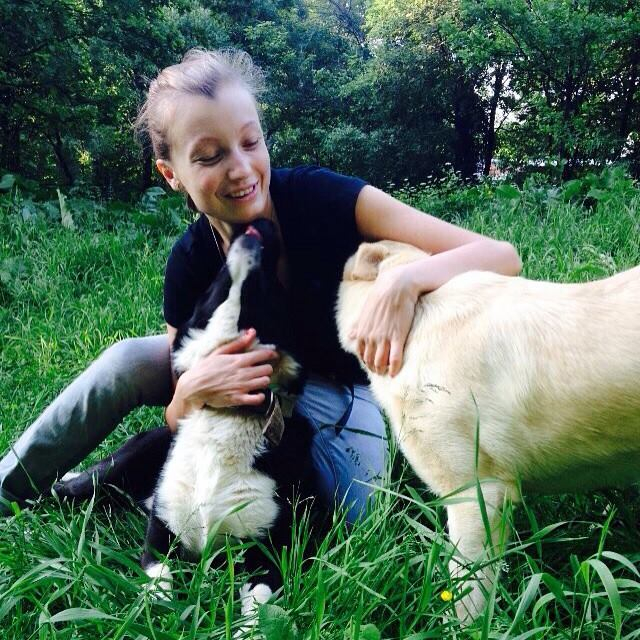 Donations and gifts to support the show and events:
For 100 rubles you will receive a simple thank you!
For 200 rubles you will receive a stylish pin
For 300 rubles — a cap from organizers
For 500 rubles — a stylish T-shirt
For 600 rubles – an iPhone cover (4, 5, 6)
For 700 rubles — two presents from the organizers: a branded T-shirt and a pin
For 800 rubles — a cover and a pin
For 1000 rubles — a trendy sweatshirt
For 1,500 rubles – a sweatshirt and a T-shirt
For 2,000 rubles – two trendy sweatshirts
For 5000 rubles – anything from the above list + organizers will write a big post about you on their page in social networks
For 10,000 rubles – two items + a thank you as part of the flash mob
For 20,000 rubles – all five items + a thank you to either you or your company in the leaflets to be distributed during the dog show
For 50,000 rubles – all five items + a thank you to either you or your company on flags installed as part of the show
For 100,000 rubles – all five items with the "Each dog needs a home" logo: pin, cap, cover and sweatshirt in addition to either your or your company's name being repeated by the presenters and promoters several times at the event, afterwards you will get a "Hello from home" (video) from one of the newly adopted dogs and its owners. The "Hello" will be published on the website and related social networks.
For 360 000 rubles – five branded items from the above list with an individual 'thank you' written on each of them. A separate flag with either your name or your company's logo installed at the show, 100 individual (branded) leaflets to be distributed by promoters during the show to express the gratitude to you and your company. And most importantly, you will get a 1-year subscription to heart-warming pictures and videos of one of the dogs you have rescued.
How to help in organizing Shelter Dogs Exhibition and find more information in Russian you can in the article - https://boomstarter.ru/projects/318990/each_dog_needs_a_home