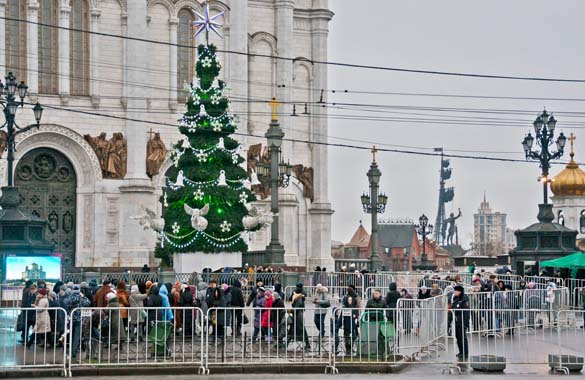 Vladimir Filonov / MT
The number of people lining up to see the Gifts of the Magi at Christ the Savior Cathedral has reached 20,000, the organizing committee for the relic's display said Wednesday.
The average waiting time in the line, which stretched for several kilometers from the church, may be up to nine hours, organizers said, Interfax reported.
As of Tuesday afternoon there were 14,000 people waiting to see the relic, who had to wait for about four hours, RIA Novosti reported.
Eight emergency medical crews joined 1,100 police on duty in the area along with psychologists and more than 120 volunteers assisting those waiting.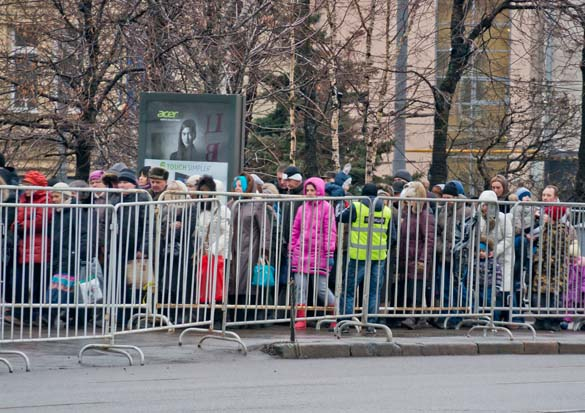 Vladimir Filonov / MT
According to the Biblical story, three kings used the star of Bethlehem to find a newborn Jesus and give him gifts: gold, frankincense and myrrh.
Legend says that until the 4th century, the gifts had been kept in Jerusalem. They were later taken to Constantinople and kept at the Hagia Sophia cathedral. After the fall of Constantinople in 15th century, the relic, which consists of 28 small gold crafted pendants with beads made of frankincense and myrrh, was moved to its current home at St. Paul's convent on Mount Athos in northern Greece.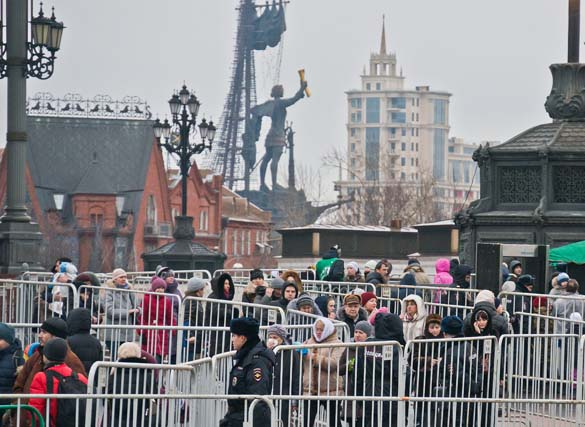 Vladimir Filonov / MT
The display will be open for visitors every day from 8 a.m. to 10 p.m until Monday.
After Moscow the relic will travel to St. Petersburg, Minsk and Kiev.