MAKHACHKALA — Dzhokhar Tsarnaev, the remaining suspect in the Boston Marathon bombing, has recovered enough to walk and assured his parents in a phone conversation that he and his slain brother were innocent, their mother said.
Tsarnaev, 19, walked without a wheelchair to speak to his mother last week for the first and only phone conversation they have had since he has been in custody, Zubeidat Tsarnaeva said.
In a rare glimpse at Tsarnaev's state of mind, he told her he was getting better and that he had a very good doctor, but was struggling to understand what happened, she said.
"He didn't hold back his emotions either, as if he were screaming to the whole world: 'What is this? What's happening?'" she said.
The April 15 bombings killed three people and wounded more than 260. The elder brother, 26-year-old Tamerlan Tsarnaev, was killed in a shootout with police, and Dzhokhar remains in a prison hospital after being badly wounded.
"I could just feel that he was being driven crazy by the unfairness that happened to us, that they killed our innocent Tamerlan," their mother said, standing by the family's insistence that their children are innocent.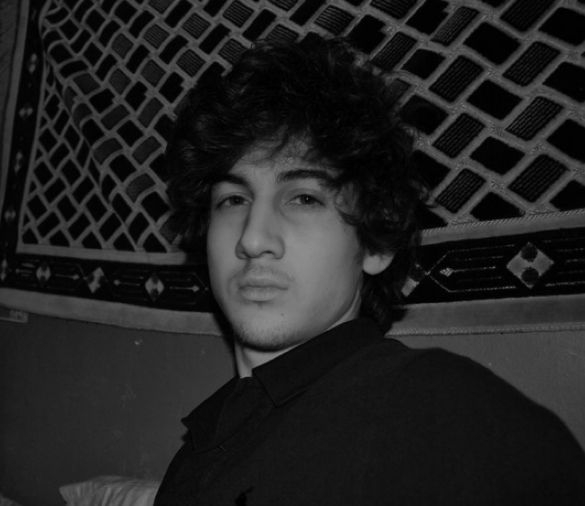 Dzhokhar Tsarnaev seen in a photo that he uploaded to his Vkontakte page weeks before the Boston attack. (vk.ru)

The mother and the suspects' father, Anzor Tsarnaev, met with a reporter in her new apartment in a 14-story building in a well-to-do area of Makhachkala, the capital of Dagestan. The apartment had no furniture apart from a TV, a few rugs, and wallpaper materials lying on the floor.
Anzor Tsarnaev said they bought it for Tamerlan, his wife, and their young daughter in the expectation that they would move to Makhachkala later this year. He added that they planned to turn their old home in a dingy district on the outskirts of town into a dentist's office, so that Dzhokhar, a dental hygiene student, could work out of it after completing his studies.
"All I can do is pray to God and hope that one day fairness will win out, our children will be cleared, and we will at least get Dzhokhar back, crippled, but at least alive," Tsarnaev said.
The parents have held fast to their belief that their sons were framed. Tsarnaeva, dressed all in black and still visibly distressed, showed a reporter several YouTube videos on an iPad she claimed cleared her sons. They could not be authenticated independently.
"I remember when our cat was sick, Tamerlan was sick himself for two days afterward, because he was so worried about her," Tsarnaeva said.