'Chemotherapy - I'm So Over You' Media Campaign Moves Beyond Moscow
In Russia today more than 1.5 million women are living with a cancer diagnosis, and the vast majority of them need psychological support in addition to medical treatment.

Headed by cancer survivor Olga Pavlova, the Fund for the Development of Intersectoral Partnership launched a media campaign in Moscow to destigmatize cancer, eradicate false stereotypes, assuage fears and help make society more tolerant and humane.

For months images of well-known Russian women of all ages appeared in the metro, on Russian railroads media screens, on billboards and in magazines. The Kashirskaya metro station, which happens to be near the Blokhin Cancer Research Center, hosted an enormous exhibition that covered the halls and foyer with images and information about cancer for two months. This once-taboo subject was taboo no more, as women such as Natalya Sindeyeva, the head of TVRain and actress Yulia Sharova appear with unexpectedly witty and almost flip comments on why they no longer need chemotherapy: "Our astrological signs were compatible"; "I was too good for him."

The Fund worked with more than a dozen partners, including Maer Media, which provided free billboard space, and Russian Railroads, which showed clips on their in-service programming. Their site myphototherapy.ru, instagram account and other media reached well over 10 mln people.

Now the project will roll out in the Russian regions, starting with Tatarstan and Bashortostan this winter.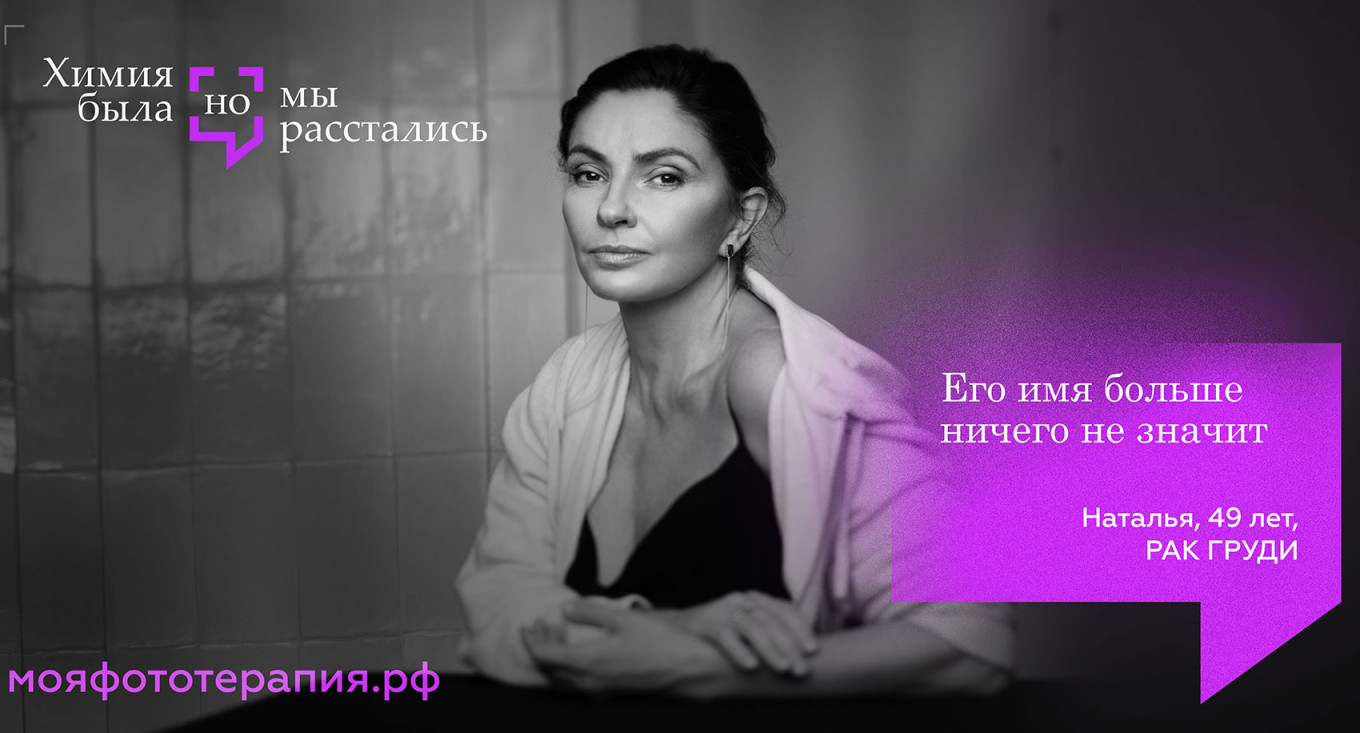 "His name means nothing to me now."
Olga Pavlova / myphototherapy.ru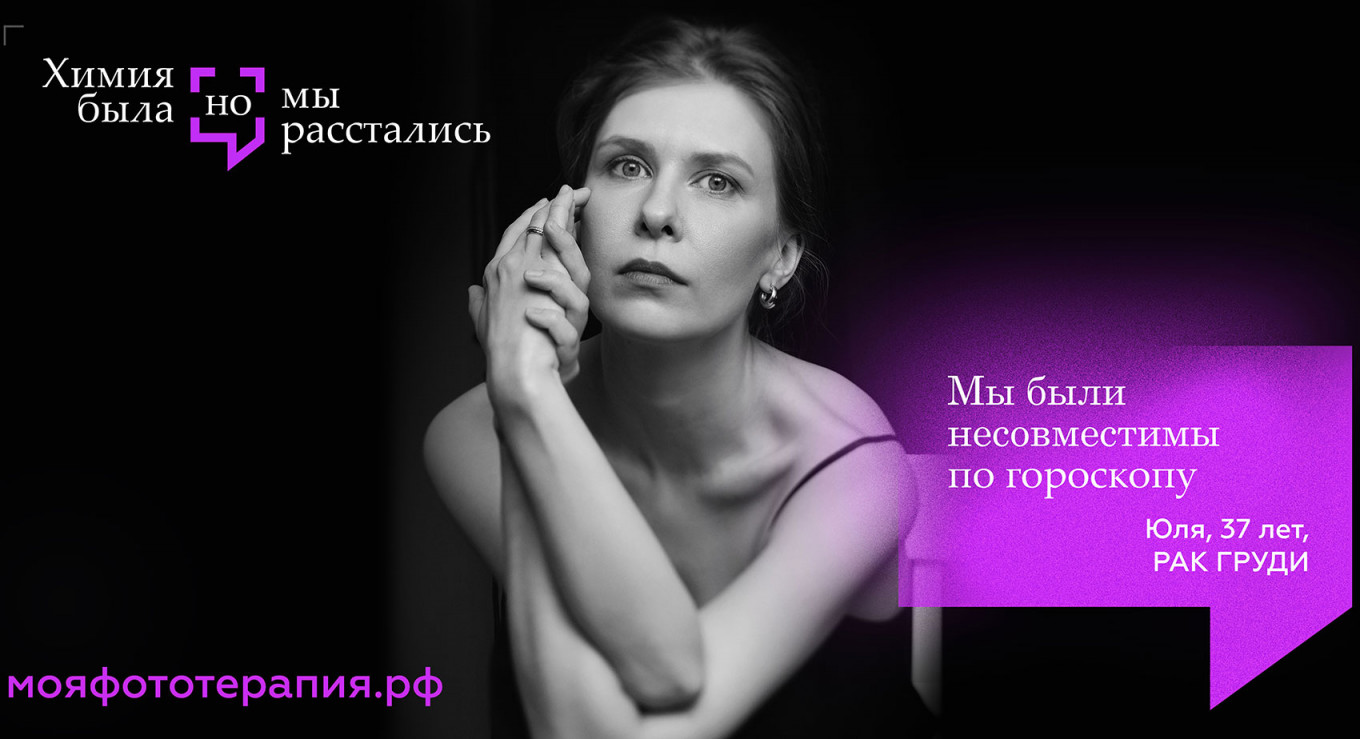 "Our astrological signs just weren't compatible."
Olga Pavlova / myphototherapy.ru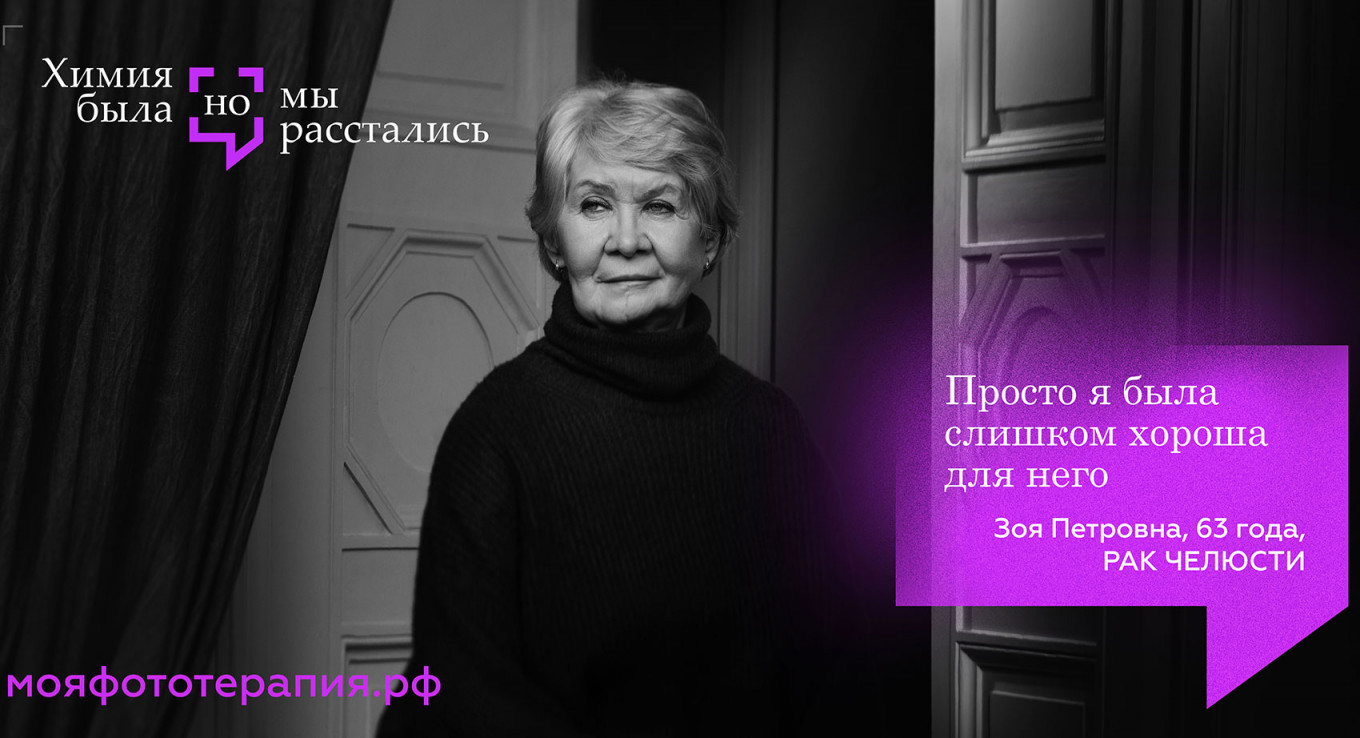 "I was too good for him."
Olga Pavlova / myphototherapy.ru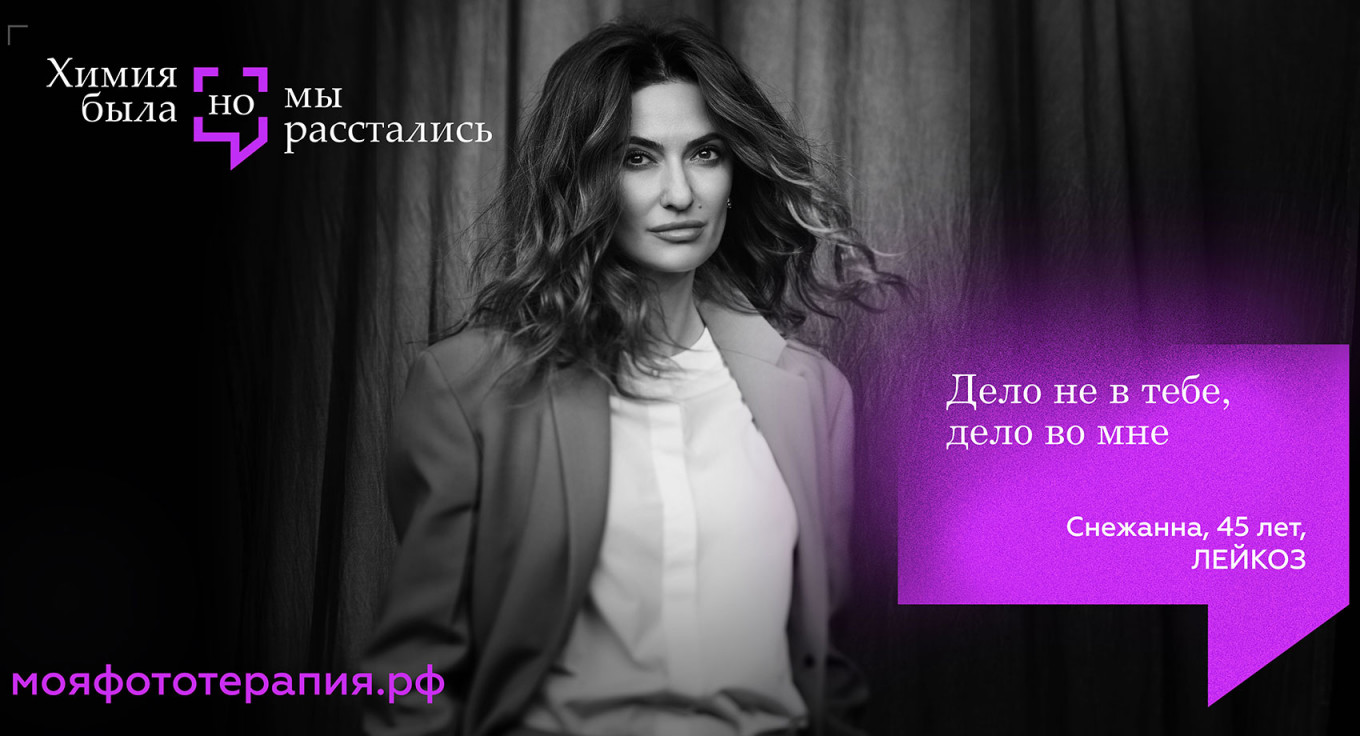 "It's not you. It's me."
Olga Pavlova / myphototherapy.ru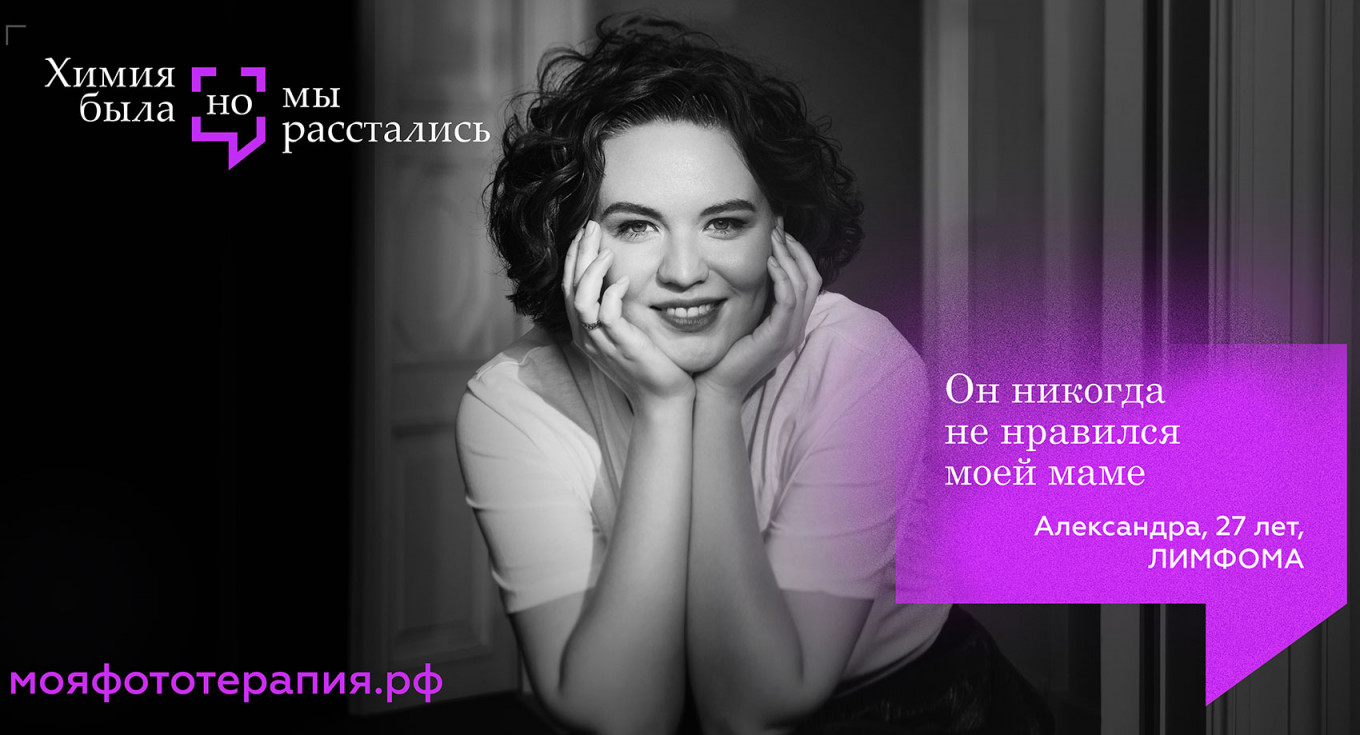 "My mother never liked him."
Olga Pavlova / myphototherapy.ru