Kremlin's Dormition Cathedral Undergoes Restoration
Since the 15th century, the Kremlin's Dormition Cathedral has been the main church of the land, where first grand princes were crowned, then tsars, and finally emperors and empresses. It was also the church where Metropolitans and Patriarchs were enthroned, and where they were interred.

The church was built 1475-1479 under Grand Prince Ivan III with the engineering brilliance of the Italian architect Aristotele Fioravanti.

A six-stage restoration project, financed in collaboration with Transneft, will restore the damage of the centuries. It will be completed in 2023.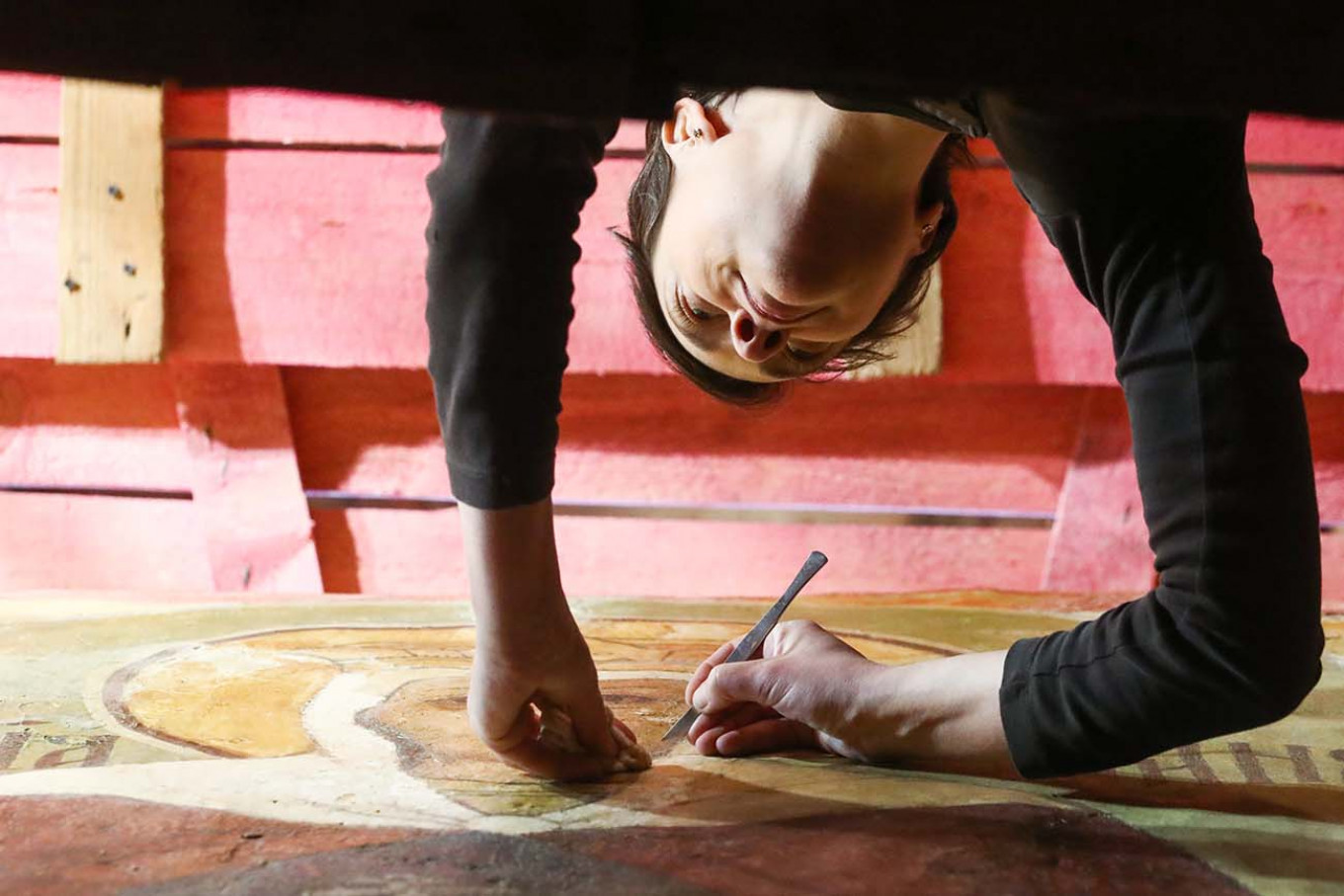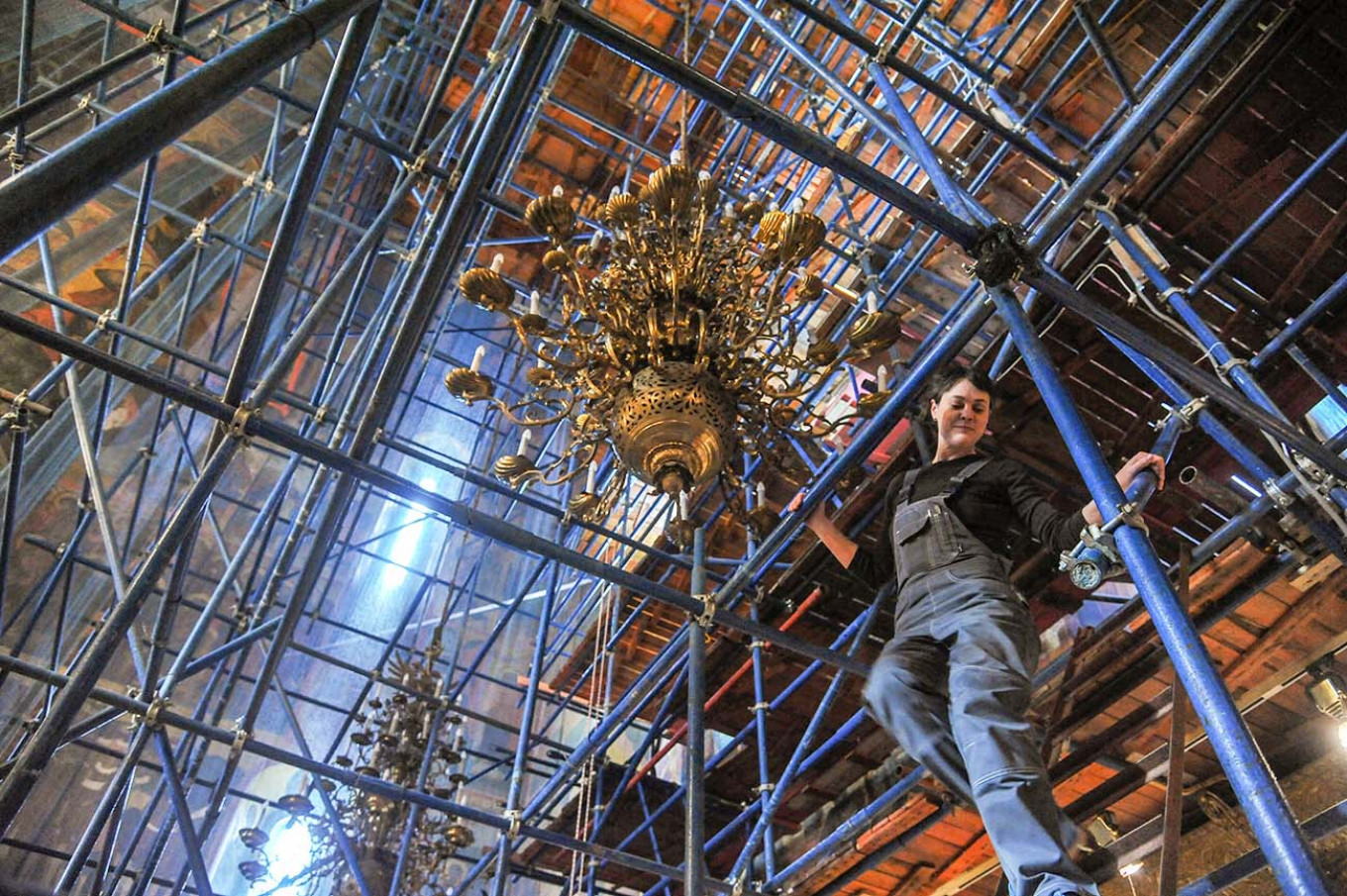 Alexander Avilov / Moskva News Agency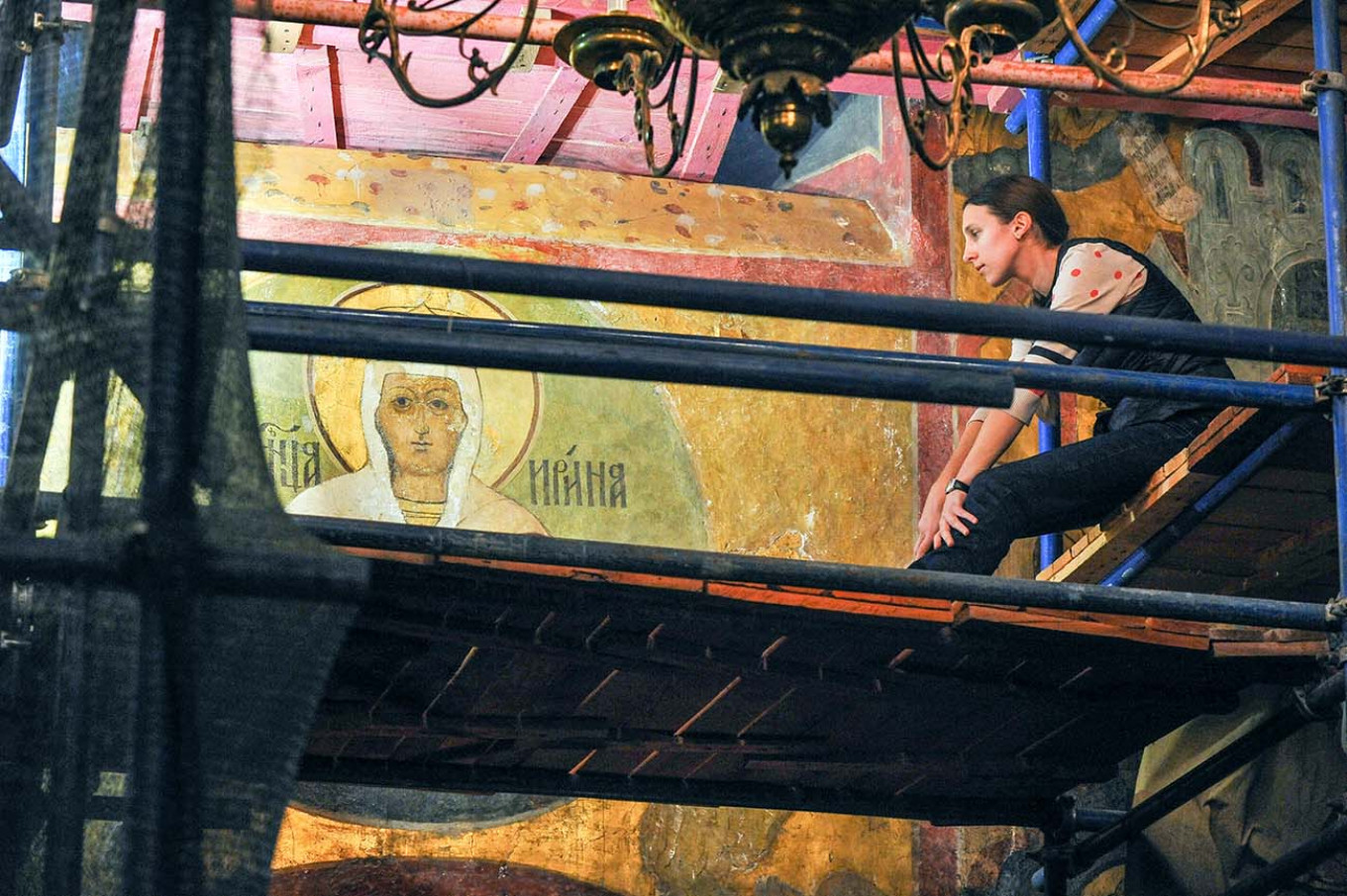 Alexander Avilov / Moskva News Agency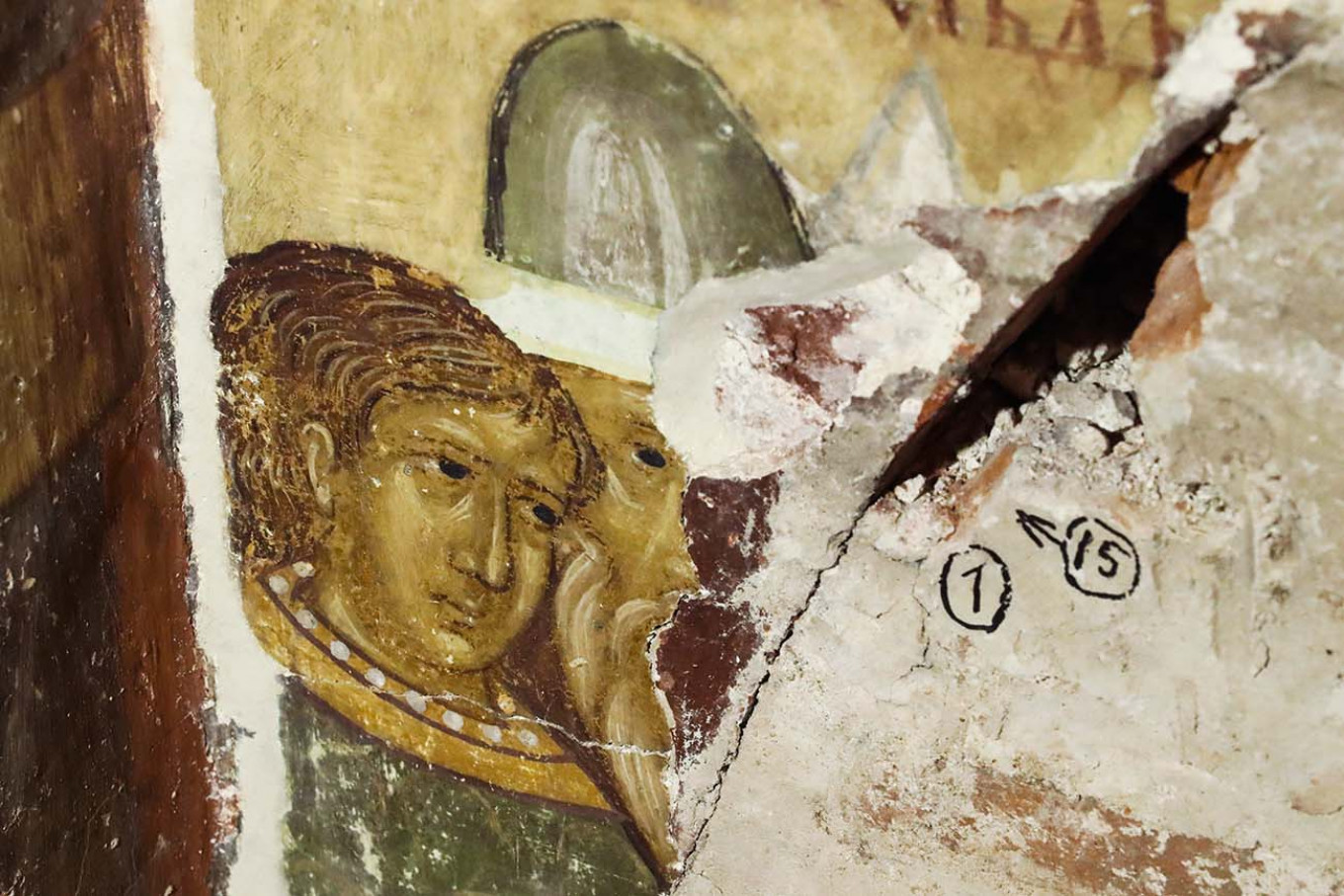 Alexander Avilov / Moskva News Agency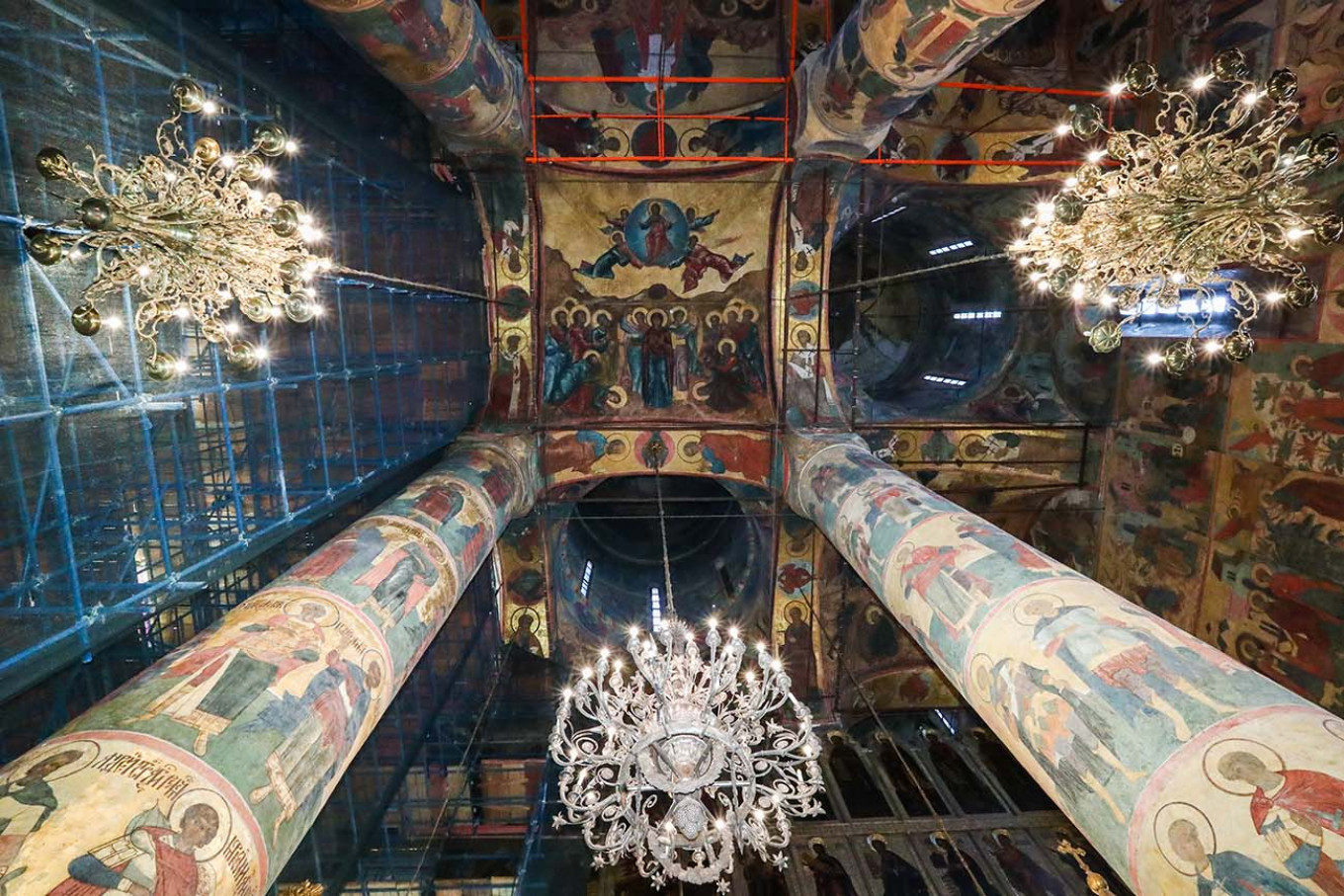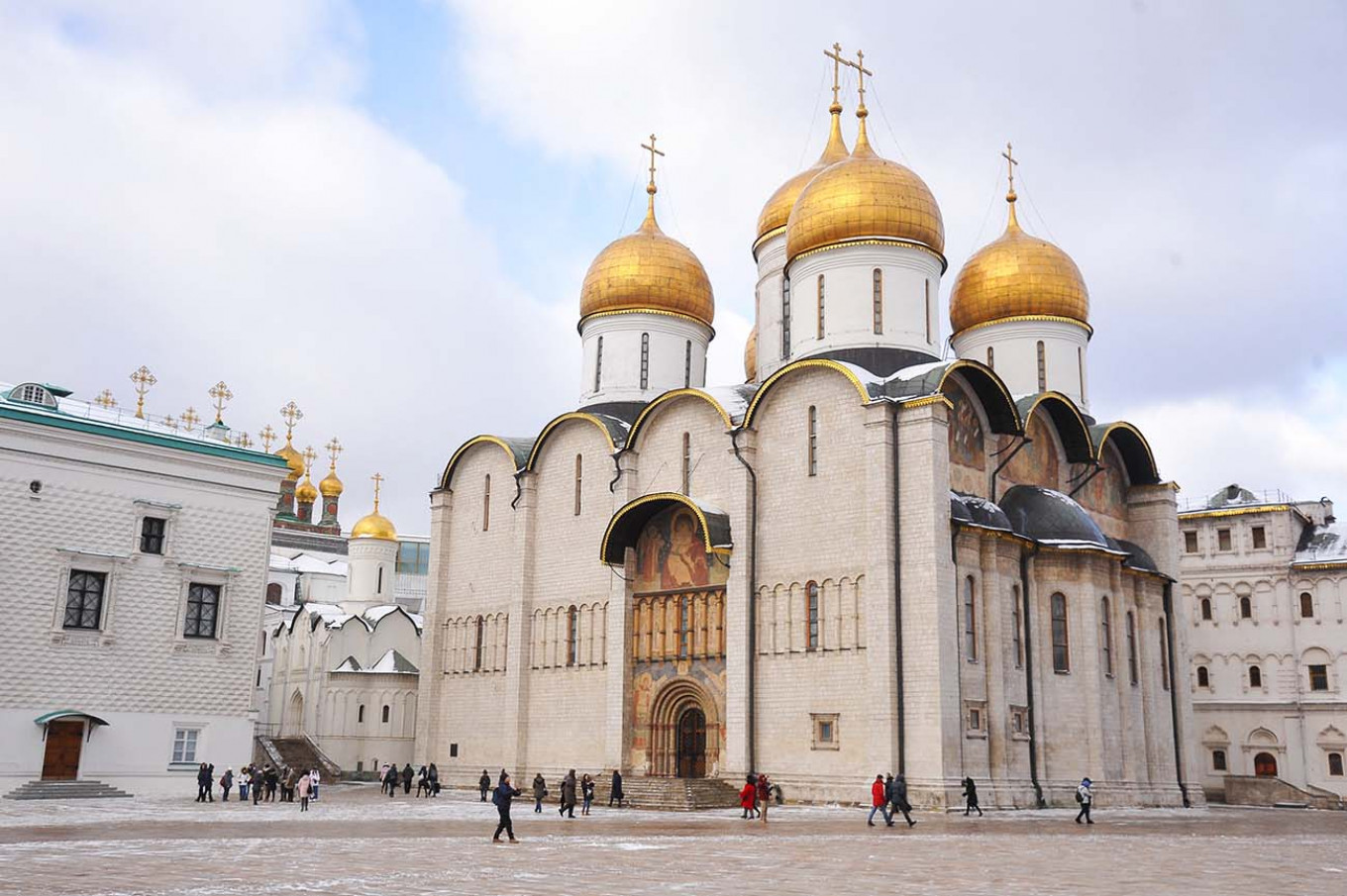 Alexander Avilov / Moskva News Agency