You've been working in Russia for many years. What are the main differences between doing business in Russia in 2010 and 2020?
I can say with pride that the main difference for DAF is that during these years we developed a professional dealership network in Russia with a number of loyal dealers who have invested in our brand and offer quality services to our customers. This proves that they believe in a mutual future with DAF for years to come. When I started in 2010 this was my number one priority.
Another big difference is the ruble exchange rate. When I started at the end of 2010, it was around 40 to the euro, now we are dealing with a rate of nearly 92, a difference of around 120%.
Europe in general is not familiar with how to do business in Russia. In the early years, a major task was explaining the differences in rules and regulations to our management.
I think the 2018 World Cup contributed greatly to improving Russia's image. Many non-international business people experienced Russian culture and mentality, and the Russians got some ideas about many different cultures from abroad. The atmosphere during that period was great!
How has the market changed over the years? What is still the same and what is different?
In 2010, Russia was not a WTO member, there was no utilization fee, and there was no Platon regulation. The emission level was Euro-3, now it is Euro-5, a great improvement for ecology.
The fluctuating ruble has been a red line over the years. There have been many reasons for the changes, including geopolitics, oil prices and other macro factors. These jumps led to truck sales stopping and starting, creating problems for transporters. On top of that, consumers tend to shelve plans to replace their old, polluting trucks during times of economic crisis. There are 3.7 million trucks in Russia with an average age of 19.7 years and 66% of the vehicles are over 15 years old, so there is potential for improvement.
What are the key factors affecting the truck market in Russia today?
The pandemic understandably makes transporters cautious, as a possible lockdown means only service transport and construction can continue. In addition, the weak exchange rate makes trucks expensive, and as transport companies have fixed prices with their customers for a certain period the increased costs cannot directly be applied to the market. Compared with 2019, the forecast for heavy truck sales is down by 11-12%.
Has the pandemic affected your company?
The pandemic has affected all companies. DAF went into full lockdown in March and we started intensive online communications with our dealer network. We held daily calls with our team and had weekly updates with the dealers, along with numerous regular calls about ongoing business. As trucks need to bring products in good and bad times, our dealers kept their workshops open so repairs and maintenance could continue. In some regions roads were closed, which made deliveries difficult for a while, but all of those bottlenecks were cleared eventually, as the authorities adjusted where needed.
At the start of the pandemic, you predicted a decline in sales of 15-20%. Did your prediction come true?
Unfortunately, my forecast was quite close to reality. If I compare the numbers for August 2019 with August 2020 I see that the total market for heavy trucks declined by 10.4%, and for the seven Western European-brands by 23.7%. Having said that, we are at the beginning of the fourth quarter, which is traditionally the period with the most business activity. The year-end may look different, mainly depending on whether or not there is another lockdown.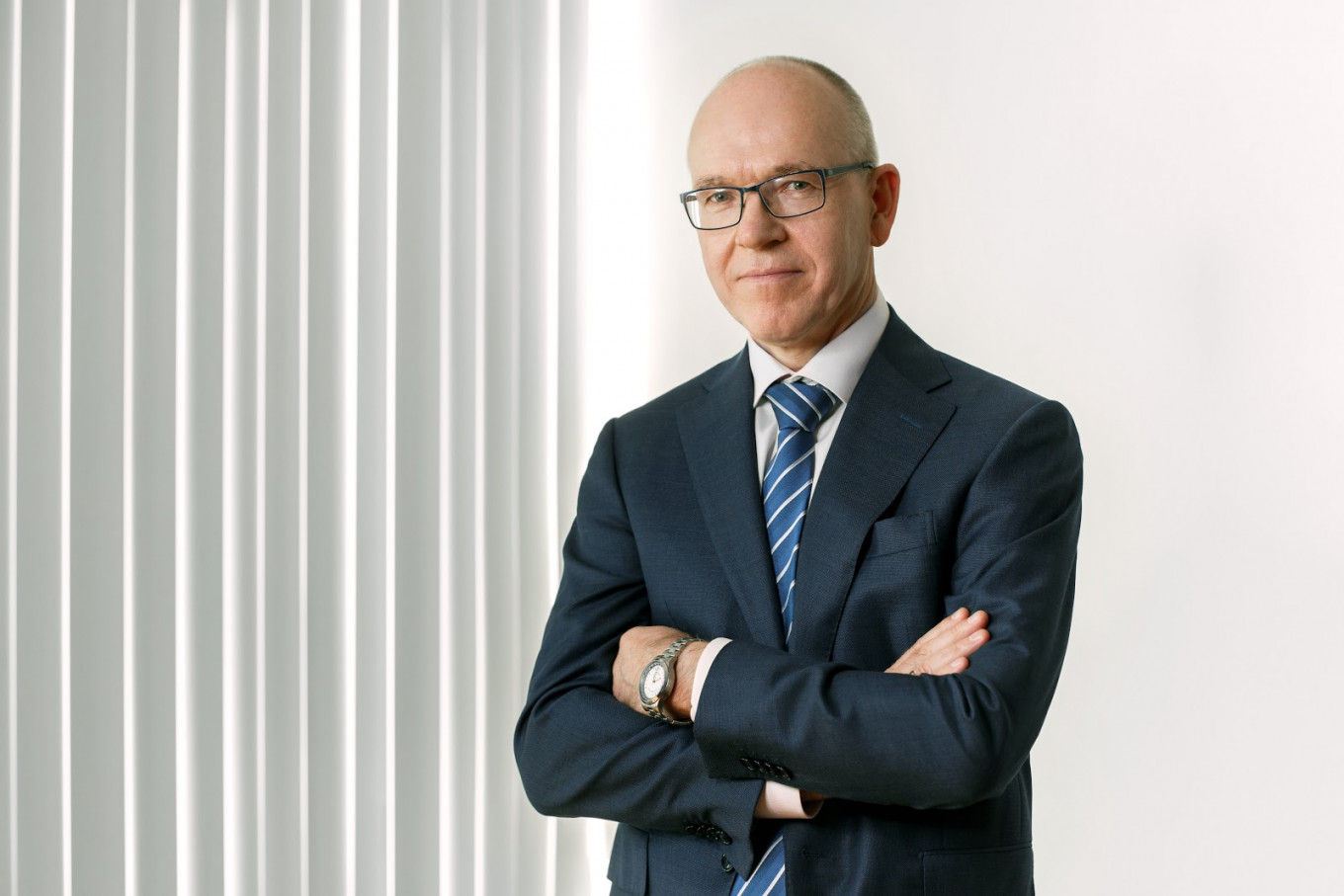 How has the coronavirus changed consumer spending?
As the saying goes, every disadvantage has an advantage. What I mean is, when people cannot go to their desired supermarket and have to stay home we see growth movements in areas like online sales of everything from groceries to IT equipment, sports equipment and sportswear. The negative impact was for restaurants, fuel stations and all those companies that depend on people's movements. The GDP forecast shows the coronavirus effect.
How many truck models are currently on the Russian market? Are you planning to expand the line? Are there more models available in the Netherlands, for example?
We have no secrets for Russia — all the vehicles we produce are available in this market. In 2017 we certified our entire range of EU-6 trucks for Russia, and later we developed a more robust version that is less sensitive to fluctuating fuel quality, which we launched at the Comtrans exhibition in 2019. There are three DAF lines available in the Netherlands and in Russia. DAF XF is the benchmark for long-distance transport, while DAF СF is suited to regional, national or international transport and available as a tractor or rigid chassis in two-, three- or four-axle configurations. DAF LF is the perfect distribution truck.
In what segments is DAF most successful?
Traditionally DAF is known for its long-haul 4x2 tractors, that can be seen on Russian highways from Kaliningrad to Vladivostok. The range we launched last year has already shown amazing results in fuel economy. Our official number for the new XF is 10% compared to the XF105, which has been our bestseller for over 13 years. We saw in field tests this year that skilled drivers can achieve even better results. You can watch videos proving this on our social media. As well as improving fuel economy, we have doubled the mileage for service intervals from 50,000 km to 100,000 km, another significant saving in operational costs. Many comfort and safety features are available to ensure drivers can get the best out of these trucks while they drive them with pleasure.
Do you often go back to the Netherlands? Do you miss your home country?
I used to visit the Netherlands on a regular basis, either for business meetings with our management or with large groups of customers from all the Russian regions to show them our production plants in Eindhoven and Westerlo (Belgium), and our test track where they had the chance to drive, touch and feel the trucks. It's a great pity the pandemic stopped these tips. I myself was in the Netherlands in early January. Of course I miss my family, my colleagues and my country.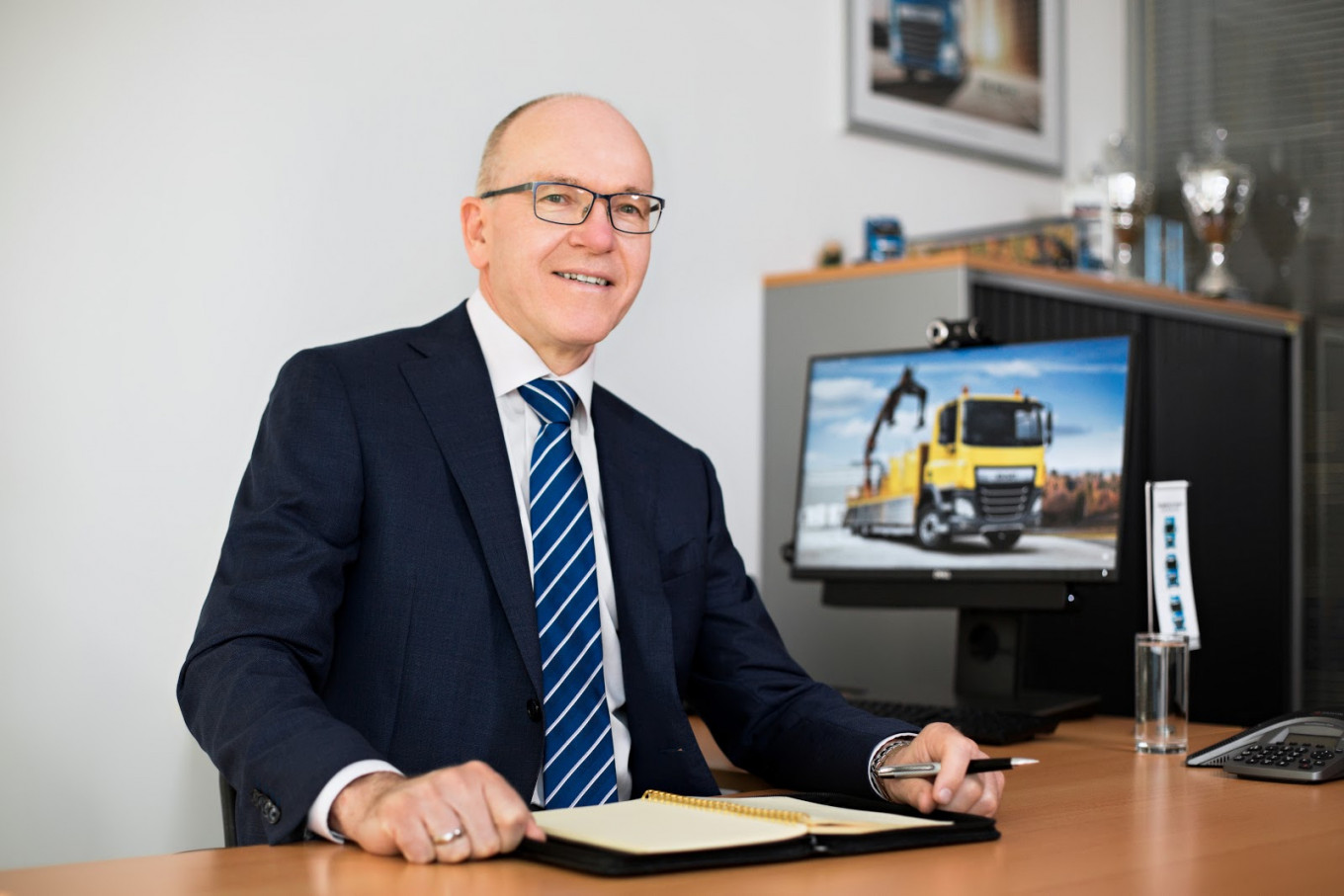 In your opinion, what are the similarities between the Russians and the Dutch?
The similarities are that they are all good people. When I came here for the first time in December 2010, I had no idea of what to expect. As I had worked in several countries in Eastern Europe, I assumed it would be more or less the same. When I started my first interviews, I was delighted to find many highly qualified candidates at my table with good education levels and business understanding. A number of them joined my team and are still working for DAF Trucks Rus today.
And what is the main difference?
A major difference I noticed from the beginning is how often people change jobs. Some moved from company to company after a period of one or two years. That means companies miss out on the in-depth experience that is built up over time. Anyway, we found the right people, as our team members spend an average of more than five years with us, and I am proud of that. At DAF, it's common to start young and grow with the company and celebrate 25 years and longer with the same company.
Another difference — Dutch people are loud and Russians are quiet, you can spot them immediately on the Metro. That doesn't mean Russians are shy, but they express themselves differently. I remember being at DTNV in the Netherlands launching a new truck model when my Russian service manager said, "Arie, I cannot tell you how proud I am to be part of this, but nobody can see it, it is inside!" His shining eyes showed the rest.
When it comes to population, the Netherlands has 17 million people and Russia about 150 million. As I always say, "people need transport." These numbers show how much potential is in this market and why DAF is looking to the future with confidence.