HR process automation is nowadays on its active stage. If some time ago experts tended to speak about first steps in the direction, now they predict drastic changes in HR sphere under business process digitalization and digital epoch in general.  To reveal actual stage in HR automation is the main idea of the present research that was carried out by Coleman Services in the 2nd quarter 2017.  For the project  HR specialists of 38 Russian and international companies shared their opinion on the topic.

The principal objective of HR processes automation is project quality improvement: recruitment and C&B calculation optimization as well as data collection automation. So it is according to 69% of respondents. 19% consider that automation serves to cost cutting while 12% put stake on the building of predicative HR Analytics.
Any automation process requires certain resources and possibly the budget allocated, but only a quarter of companies can boast of it.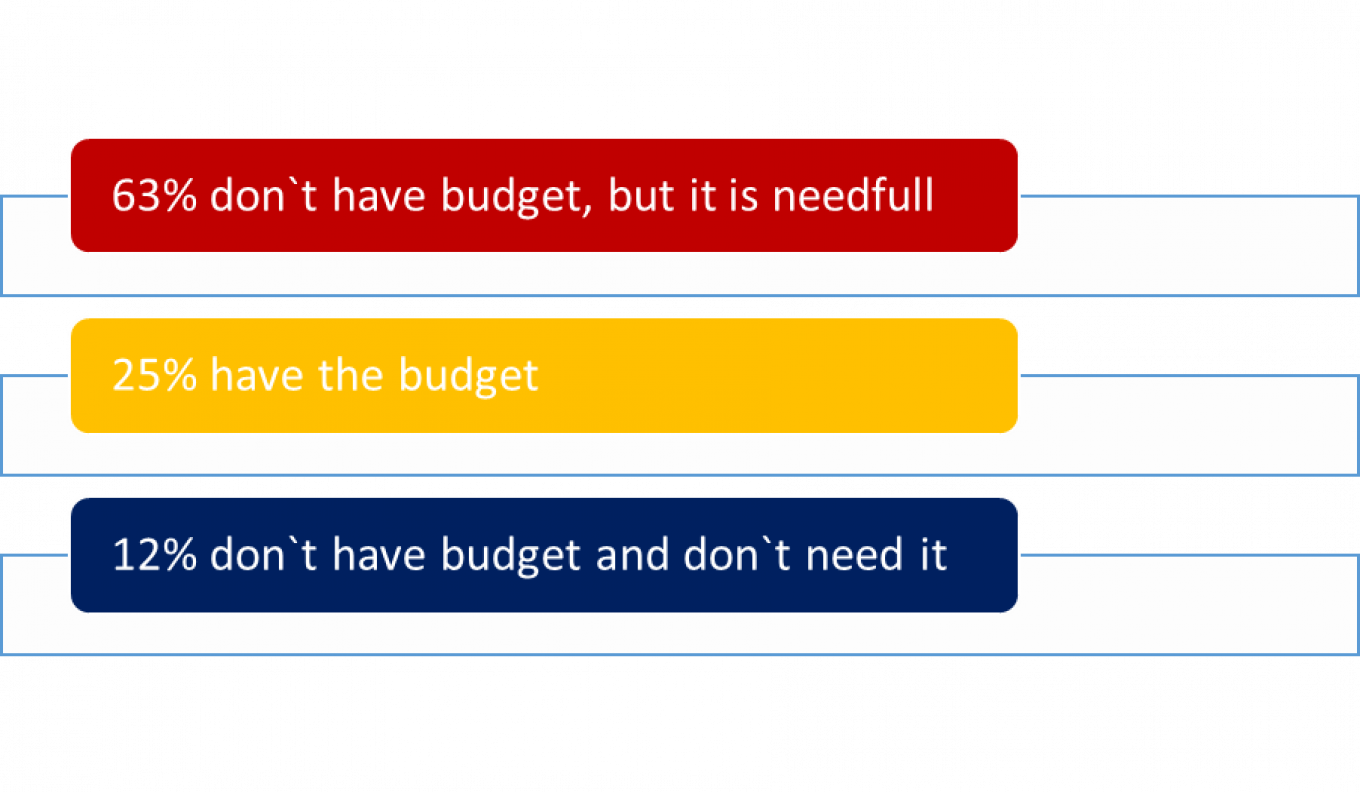 Almost a half of the companies have only one of HR functions automated and mostly often it is HR Filing and Administration. The named function is an absolute leader in HR digitalization process. It is followed by C&B automation.
Below you can see the popularity of HR functions automation listed according to the respondents` answers: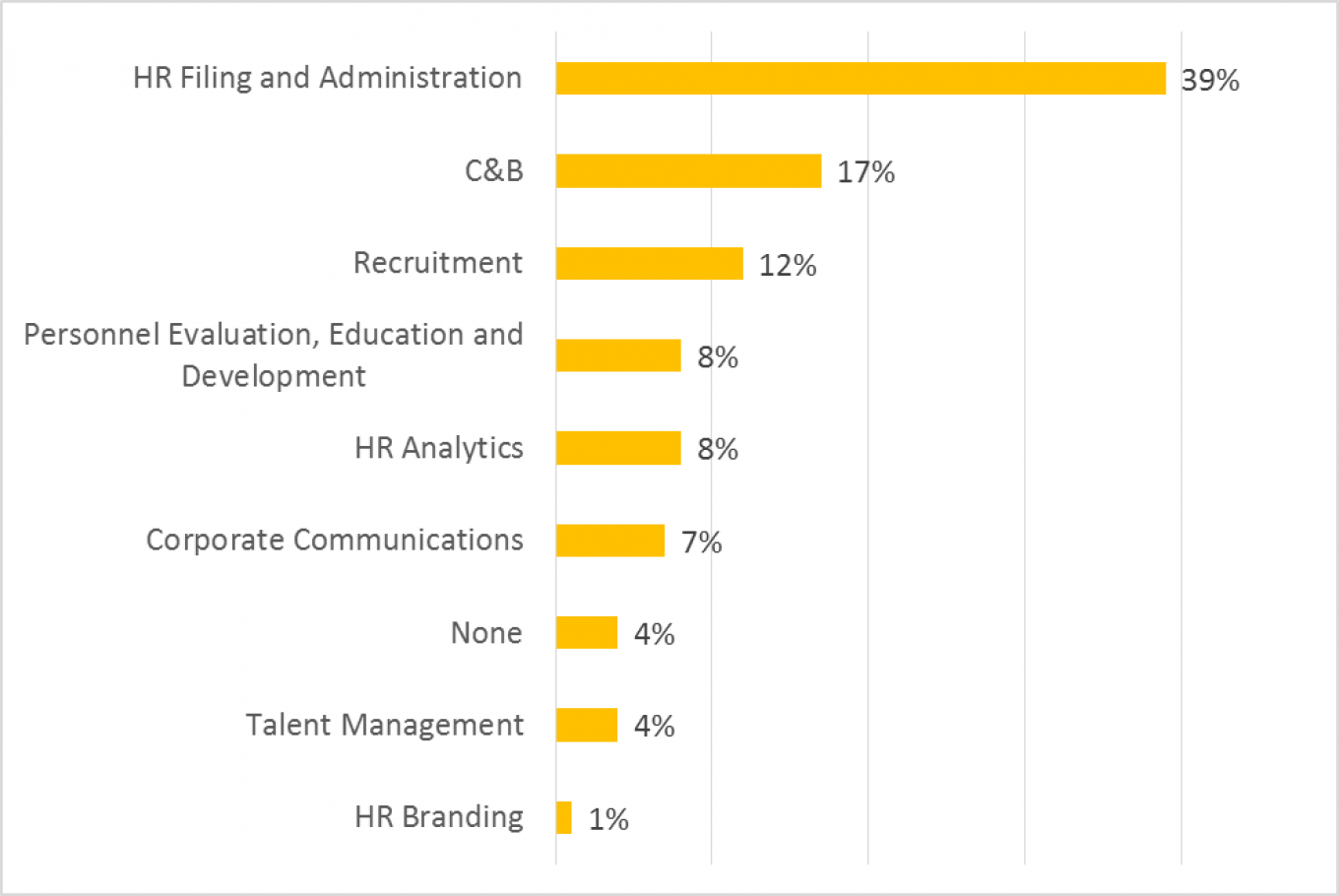 For HR-process automation most of the companies prefer «off-the-shelf» system which is then customized for the client. A product developed by internal IT team of the company is used reasonably less. Brand new programs written from scratch to comply with customer requirements are totally not in demand. The most popular vendor for «off-the-shelf» software is 1C Company, it was chosen by more than 70% of the companies.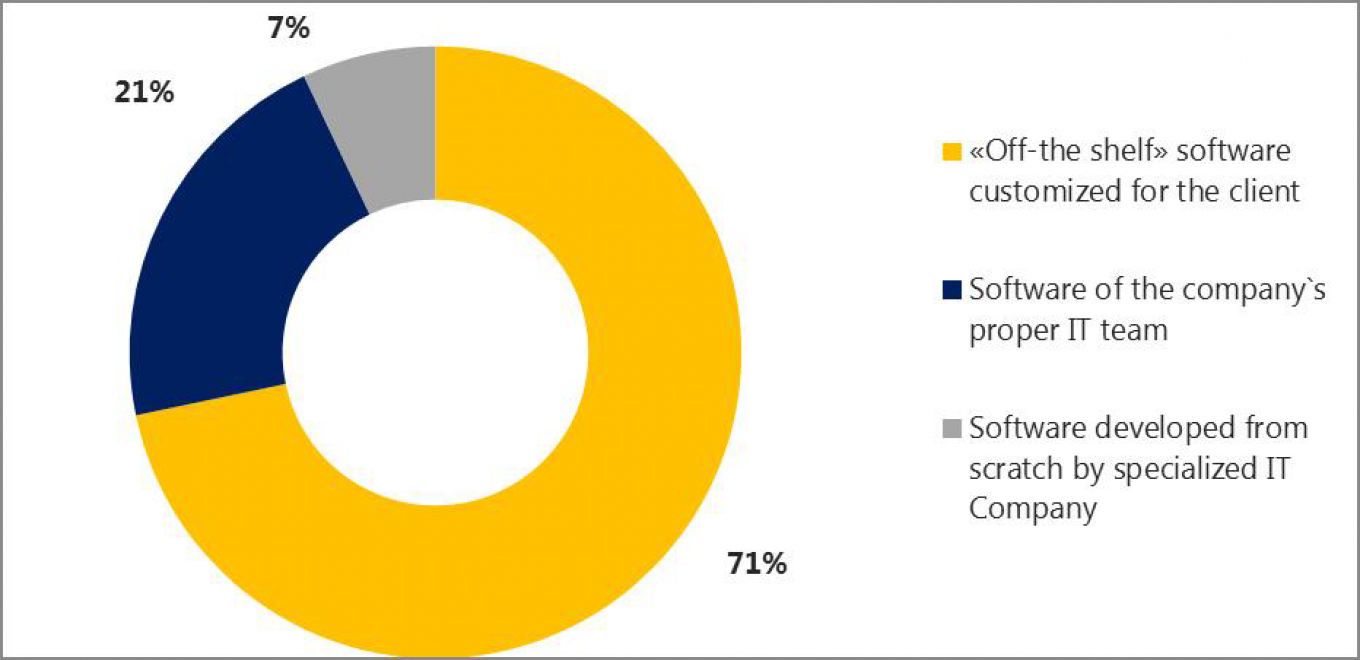 The time line of software implementation can vary depending on the company`s needs and tasks for the provider. Pretty often deadlines are shifted in realization process. The dominate majority (77%) claim to have spent more time on the project than previously planned. Not a single respondent company had positive experience in implementing the system earlier than it was supposed.
The answers about results of HR process automation generally tend to correspond to the goals for which it was carried out (listed above at the beginning of the article).
The curious fact is that 15% of companies are not satisfied by current automation software but they are still not ready to change it due to the lack of extra time and finance resources.
Thus companies` experience shows that HR Filing and Payroll automation is most widely spread whereas very few companies head to expand the process by automating such functions as recruitment procedure, personnel evaluation, education and development as well as building together corporate HR brand. Nonetheless positive dynamics can be spotted but current low level of development is still evident.