When you find yourself in such a big city as Moscow, it is quite difficult (if not impossible) to see all of it and visit each of its landmarks and attractions. For that, to help come viewpoints. One of the best panoramic places in Moscow is not just a simple viewpoint, but a panoramic restaurant called City Space.
City Space Bar & Restaurant is located on the 34th floor of Swissôtel Krasnye Holmy and resembles a flying saucer that landed on the roof of a skyscraper. A distinctive feature of this place is 360˚ panoramic views. From a height of 140 meters you will be fascinated by the endless city landscapes, admiring the soft colors of the sunset or bright night lights.
Not only does City Space open up views of the capital, but also helps its guests to discover Moscow for real. How? A guide around Moscow in City Space is the virtual sightseeing point www.CitySpaceView.com, which shows Moscow and its attractions in dynamics from the height of City Space. On this interactive panorama of the city Moscow's architectural objects and interesting places are marked – here a visitor can find out information about each object and see it closer. Guests of City Space can not only just admire the view, but also discover Moscow - for this they just need to open the page www.CitySpaceView.com on their phones.
From the panoramic windows on the 34th floor, Moscow opens before the viewer's eyes in all its grandeur and mystery. From this height it fascinates with lights, skyscrapers, moving cars and silently watches us while still whirling in an inevitable rhythm of life. The Kremlin towers and domes of Moscow churches, modern skyscrapers and Stalin-era high buildings, theaters and galleries – all of it is shown on CitySpaceView for those who are ready to momentarily break away from the usual rhythms and get to know Moscow a little closer.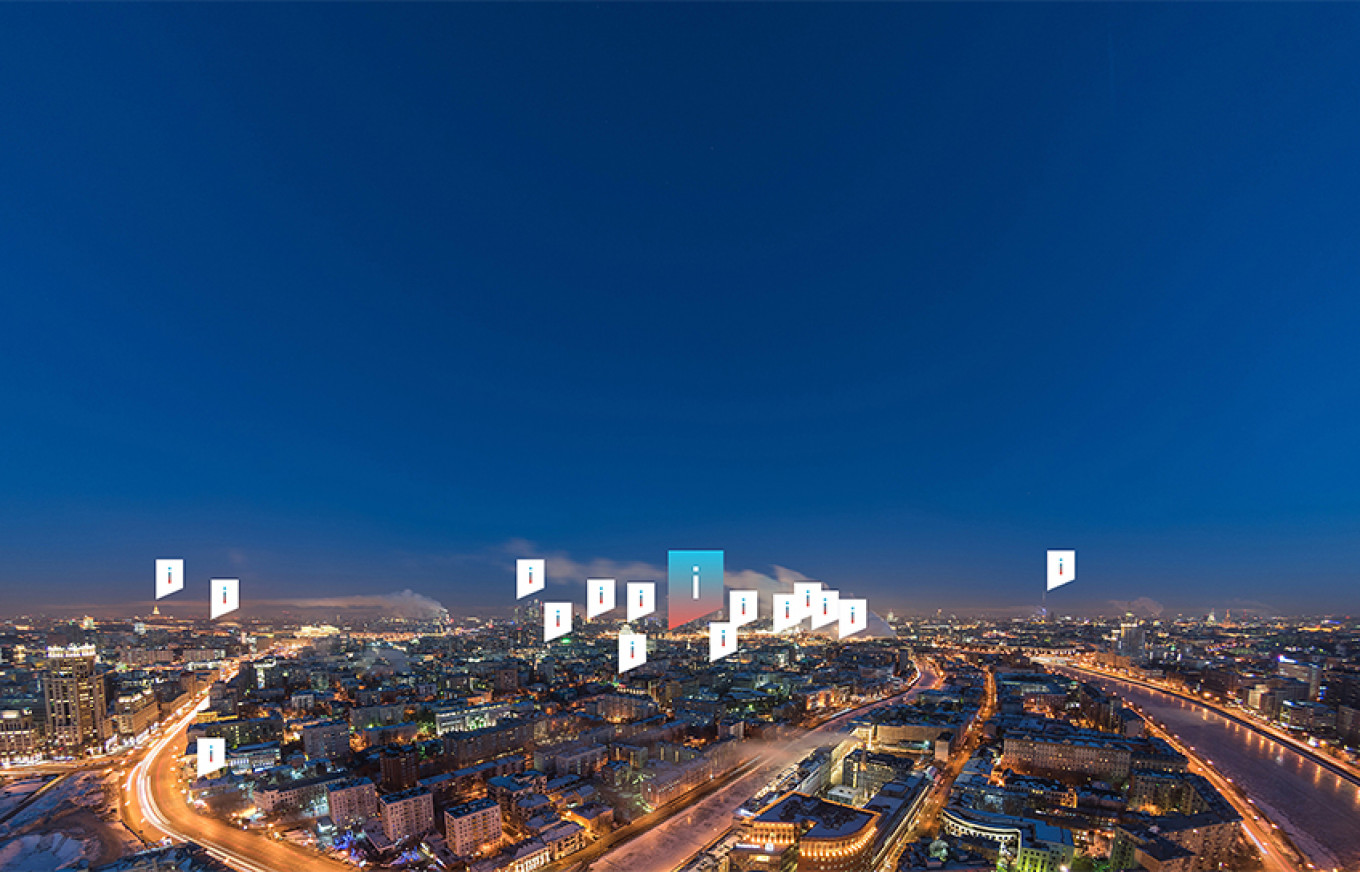 City Space Bar & Restaurant
34th floor of Swissotel Krasnye Holmy