Otkritie Bank has made a breakthrough: service for foreigners living in Russia has reached a new level. (For more information about the service, see https://www.open.ru/en) A few months after the launch of the service, the flow of customers has already grown many times over, and demand is growing literally every day. Regional director of Otkritie Bank Alexander Henkin tells how it works.

There is a crisis now and the number of expats in Russia is decreasing rather than growing. Why do you need this shrinking segment of foreign customers? 
Otkritie Bank is the largest private bank in Russia (according to the Interfax-CEA ranking based on RAS financial statements for Q2 2016). We are growing rapidly and striving to become the most convenient bank for a wide range of clients. And you have to speak every client's language. As a large full-service bank, we have a significant share in the corporate segment, investment, retail, small business and private banking. We research best practices both in Russia and throughout the world, we constantly work with foreign consultants and we develop convenient services and products for all of these categories. And we see ourselves working with foreign clients in the same way — this is another growth area. 
Still, why do foreigners need a Russian private bank? For example, you offer them time deposits. But why do they need to make a profit in rubles? 
We saw last year that our brand already evokes positive associations among foreign clients — they came to us. But we want to give them even more. Any foreigner living in Russia has daily expenses — rent, bills, currency exchange and so on. Many foreign workers in Russia receive a salary in rubles. We have accounts that make it possible to manage a single sum of money in three currencies — rubles, dollars and euros, without loss of interest, and to do it online. We are ready to advise the client when exactly it is worth it to convert the currency. And our rates are quite competitive. Even if the client's main accounts are in his home country, that doesn't mean that he has to send all of his savings there right away. Often you have to accumulate funds for placement in an investment product. We are ready to provide a convenient platform for this. Our service is a useful addition that allows foreign clients to get even more convenience and comfort in banking services. 
Do foreign clients need anything other than accounts? 
Of course. Otkritie Bank has cards designed for a wide variety of needs, and the product line is constantly being updated. For example, this category of customers are frequent fliers, as a rule. So they will use our cobranded cards with airlines, as well as the Travel Card, which allows you to save up bonuses and use them to pay on any airline or for accommodations in a program-partner hotel. In addition, we offer collectible coins. For some, it's an investment, but for others it's a good gift. We have a wide range of commemorative and investment coins of various denominations and subjects, allowing you to choose an original gift for almost everyone. We are actively developing this area, and our coins are in high demand. After all, this is a memorable and truly valuable gift at an affordable price — and even beautiful, stylish. And for a foreigner it's a great opportunity to bring a special souvenir home from Russia, not just a matryoshka doll.

Christopher William Wynne, president of Papa John's Russia

I have been in Russia for more than 15 years. I have a wife here. We fly at least twice a year to my native Colorado, but our home is Moscow. We live here and love it. It is generally thought that foreigners prefer banks with foreign capital. But it seems to me that Russian banks are more likely to give customers better service than in the West. Those banks are stuck in old practices and find it hard to innovate. I also worked with many foreign banks in Russia. Unfortunately, the quality of their customer service was not a priority. I chose Otkritie not only because their service suits me perfectly, but also the office is located near the home. It's a great choice.

You position servicing foreigners as a special service, and not just the availability of an interpreter. But is there anything special needed here? 
The difference in the service, for example, is that we have not only English-speaking cashiers, but philology graduates. We are convinced that the client, to really trust the bank, has to get to know it personally and see the people. That is, almost every client needs live communication some time. Our task is to make this service comfortable and convenient, so the client wants to return.

But people usually don't like to spend too much time in a bank. 
The office where we started this service is located at Smolenskaya-Sennaya Ploshchad, 27, Building 1. The office is conveniently located in the center of Moscow near the Metro. The office has a very friendly atmosphere with a unique eco-design and comfortable waiting areas. The modern interior design uses natural finishing materials — brick, stone, wood, leather. The office has a large, comfortable client area with spacious meeting rooms and comfortable furniture and green areas decorated with live plants. Communication between managers and clients takes place at a table, according to the principle of partner dialog, which creates more comfortable conditions for financial consultations. Come yourself and see how convenient it is. By the way, employees who speak English at other branches all ask to be transferred to this office. They see how convenient it is to work here. 
One office for the whole of Moscow? And if it's not convenient for the client to go there? 
If it is not always convenient for the client to be serviced there on Smolenskaya, we will help him get the same service in any of our 40 other Moscow branch offices. All it takes is a call to a special toll-free phone number shown on information stands in the bank branches. Yes, it is just one office, the first one. We are still monitoring the dynamics — the demand is very high. People do not just come in to this office from time to time, they call, ask questions and share their impressions. We have set up a dedicated line and the number of calls to it is growing. Soon we will make a final decision on whether we are ready to invest in this format further, and it will only be necessary to select the key points in Moscow where it will be most convenient for our respected foreign clients.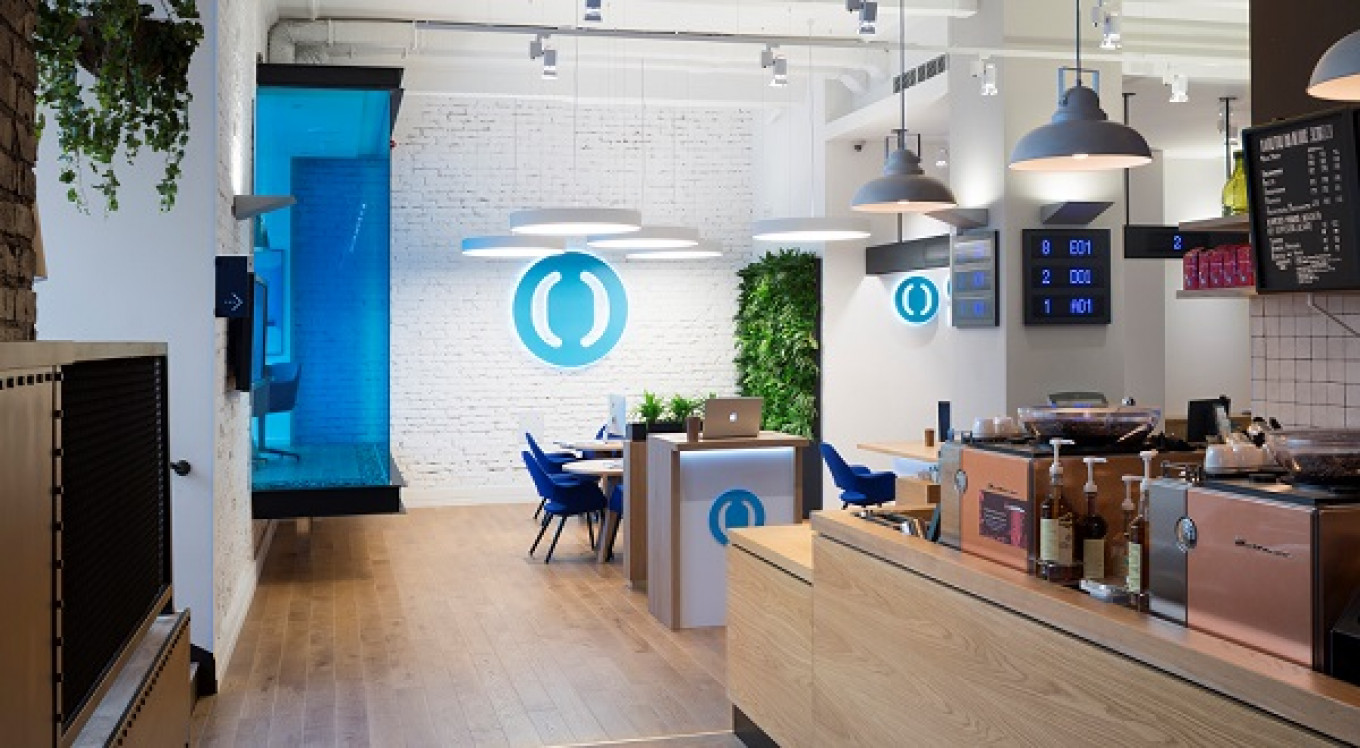 PJSC Bank FC Otkrytie operates under the brand name Bank Otkritie. 
DO Smolensky, Smolenskaya — Sennaya Ploshchad 27, Building 1, 119121 Moscow 
Tel: +7 495 787-78-77
PJSC Bank FC Otkrytie, Letnikovskaya St. 2, Building 4, 115114 Moscow

General License of the Bank of Russia No. 2209 of 24.11.2014 (no expiry)